News:
...........................
Upcoming release and launch show
Full Metal Europe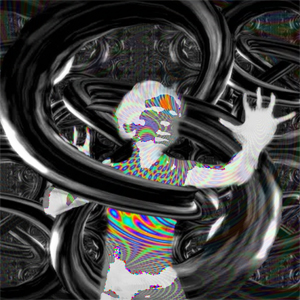 Full Metal Europe is a 3 track 12" vinyl record on the Terrorgraph label and it is due for release September/October 2016. It contains the tracks - Full Metal Rubic, Boys in Coaltrucks and Ticker. Recorded live during the 2012 European tour and originally released on the CD Puppy Frequencies these tracks have now been remastered for this exciting, limited edition, vinyl release. Ordering details to follow soon.
...........................
Sydney Launch Date
The Sydney launch for Full Metal Europe will be held on Saturday 5th November at 107 Projects - Redfern. Old friends the Loop Orchestra will co-headline the night. This will be an unique opportunity to see both acts together. More details to follow.
...........................
Some men remember music -
LP release
Scattered Order and Rather be Vinyl are supper chuffed to announce the release of the new LP Some men remember music Creepy soundscape country or a foreign diplomat's idea of a condemned retreat. The album offers an in-depth look at the crack in the glass of self reflection.
Vinyl LP and download available from bandcamp
...........................
A dancing foot and a praying knee still don't belong on the same leg - CD rerelease
A dancing foot and a praying knee don't belong on the same leg was the first recording for the Volition label in 1984. Recorded live in a chicken shed in Wakefield NSW and at various Sydney venues it highlighted the band in its expanded, free form phase.
Remastered with bonus unreleased tracks this album is now available for the first time on CD via our good friends at Klanggalerie
CD and download available from Klanggalerie
...........................
Bodram Bogota - Cassette release
Bodram Bogota, the sad but inevitable tale of a contract killer trying to escape the city because there is a contract out on him. Little does he know there is a revolution in the jungle where he is running to . . .
Available as a download and a limited edition cassette from Iceage Productions
...........................

Scattered Order on Facebook
Scattered Order on bandcamp
Welcome to the Institute of Prat Culture
.... built as a sort of reference point for information about Scattered Order, a noise making band from Sydney, Australia, who began their post punk assault on listeners in 1979. Delve into the musical footnotes, relive the heady days of youth before tinnitus set in, or just laugh at the pictures...

A lugholes epic
The whole nail-biting saga is recounted in HISTORY

Noodlers and twiddlers
For detail on Scattered Order's family tree, see PERSONNEL

Wordy pictures
Not the prettiest band, so there's handbills as well, in the SCRAPBOOK